· by Amy Liefberfarb · www.siponthisjuice.com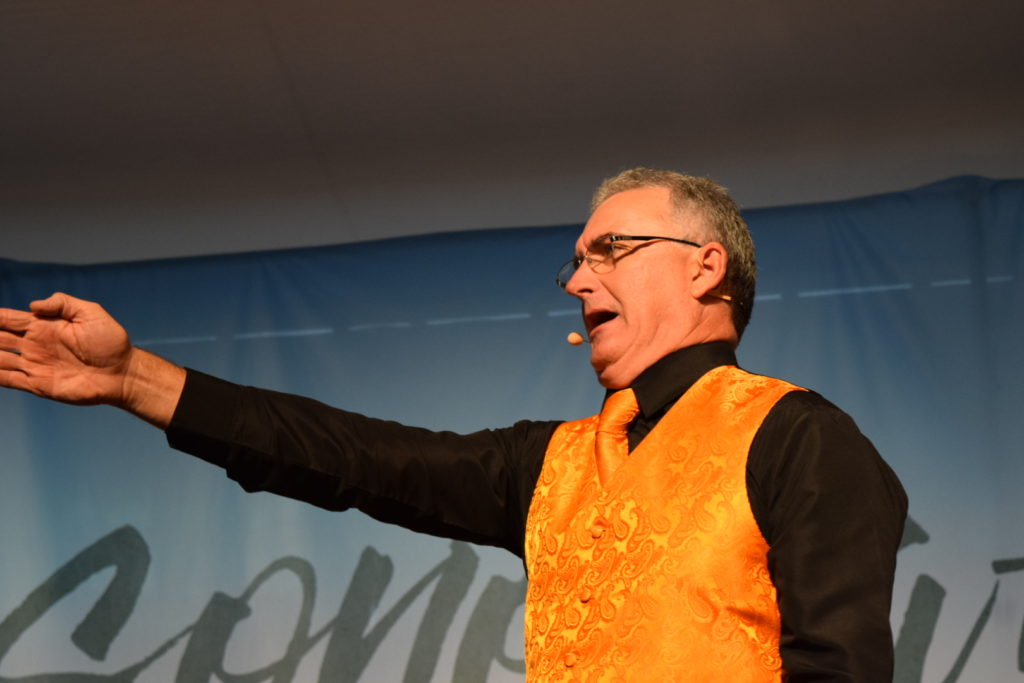 Drink wine created from an award winning region, enjoy food made by famous chefs, and…raise money for children in need.
Since the events inception, many hardworking and deserving nonprofits in the local community have received funds from Sonoma Wine Country Weekend's Harvest Auction.  Funds raised from this crucial event play an important role in many non-profit budgets to help make critical differences in Sonoma County.
The 2016 Sonoma Wine Country Weekend raised over $4.5 million dollars this past Labor Day weekend for local community charities. The money raised gives local nonprofits' the ability to achieve their missions & the Sonoma Vintners & Growers, theirs.
Sponsored by TricorBraun WinePak, the signature event of the 3-day Wine Country Weekend, was the Harvest Auction held at Chateau St Jean Winery in Kenwood, California.
The excitement and generosity of the attendees was absolutely infectious.
This years auction theme, Sonoma to Marrakesh, was a winner with many attendees dressed in full costume. With more than 600 guests, everyone wanted in on the party and the bidding, with a flurry of donations. There was a total of 38 live items and two buy-in "party boards".
Always a highlight from the 3-day Sonoma Wine Weekend event is the moment when the children come on stage to promote reading and the Fund The Future lot.
Holding signs that stated:  "I read every day" and "I like to read to my dog,"… the message was clear. Readers are our Future Leaders!
Named one of the Country's top 3 charity wine auctions by Wine Spectator recently, the stars of Wine Country truly band together to support each other and local community members in need. Not to mention, they also raise a TON of money while doing so.
With more than 15, 000 bottles of wine estimated to be opened in only 3 days, the event is aptly named. A wine filled weekend, it very much is.
The paddles are being waved in the air, and important community initiatives are on the line and the Sonoma Harvest Wine Auction raised over $4.5 million dollars in 2016 to support local non-profits and community members.
There was a whole lot of hooting and a hollering going on from the fabulous, talented and beautiful Emcee, Leslie Sbrocco and enigmatic Auctioneer, Scott Robertson. And a lot of paddles being raised.
The willingness of the attendees to give back to the community was an inspiration to all.
Guests wore their emotions on their sleeves as a group of children from the Boys & Girls Club in Sonoma County paraded onto the stage to introduce the Fund The Future auction benefiting childhood literacy programs.
Bidders were able to individually pledge funds from $500 to $200,000 or more!! With $2.7 million raised for this one "Give Back" lot for the kids, it was inspirational to see our "future leaders" supported by the wine community members and their friends.
It was also fantastic to see the emphasis of the event placed on the importance of helping others and our future readers.
Dan Kosta, Auction Honorary Chair, said it best…
"My children are reading at the right grade level or above, but that is the minority in this county."

Hosted by the Sonoma County Vintners and the Sonoma Valley Vintners & Growers Association, Sonoma Wine Country Weekend celebrates award winning wines, the talented chefs, the overwhelming hospitality of the region and amazing vineyard views in one of the nation's leading wine regions, all while raising moneyto benefit local Sonoma charities and childhood literacy programs.
Throughout the weekend, the event highlighted the real stars—the chefs and winemakers, and not to mention, their fabulous food and wine.
As guests arrived at the Harvest Auction event they were greeted by…. wine, of course, as well as a bevy of small bites.
Also greeting attendees… a rescue camel, belly dancers and… more wine. Sipping Gloria Ferrer bubbles while mingling with guests in the crowd was a wonderful way to start the shenanigans.
After all the sipping and commingling, belly dancers led people through fabric wrapped doors to the air conditionedand fabulously large indoor tent for the auction to begin.
With one-of-a-kind experiences and items that are not found in stores or for sale anywhere for that matter, the auction items up for bid were extravagant to say the least.
The auction is held in a giant air conditioned tent where the who's who of California's wine world bid high and bid often.
Top wine lots of the day included:
153 large format bottles from Sonoma County Vintners, ranging in size between 1.5 to 3 liters MAGNUM FORCE (I miss the dancers) $65k total
2 nights in Hollywood + VIP Golden Globe tickets + private film screening with Jean Charles-Boisset + 5-bottle collection of Buena Vista wine $220k and the Auctions TOP Lot highest individual earner
Dinner with an Icon – David Ramey & Friends… winemaker dinner with the winery's personal chef + a 16-bottle collection
An expedition to mystical Marrakesh, the High Atlas Mountains and the beautiful port city of Essaouira in Morocco + winemakers dinner + wine + Kosta Browne premium allocation list + Adventures and Experiences already arranged while there… True One-of-a-Kind experiences while in another world
A James Beard Culinary Experience with Merry Edwards Winery and Chef John Ash + 3 luxurious nights at the Merry Edwards Winery guesthouse + spot on allocation list + garden visit and tour + 6-bottle Collection
The ultimate triple play combining the skill of sport shooting, the fine art of winemaking, and the thrill of Formula 3 racing in two unforgettable days for discerning, adventurous travelers from Rams Gate Winery – (Ive done the RG Audi experience, it was amazing!) + 13-bottle Collection + Kenwood Inn Stay, spa day + winery lunch
Behind-the-Scenes Wine Country Visit with The Calling and Dutton Ranch + barrel tasting with legendary winemaker Dan Goldfield, who is renowned for his Pinot Noir and Chardonnay + 44-Bottle Collection
Super Yacht Adventure trip while sailing between Nantucket and Newport for 3 couples plus a 12-bottle collection from Benovia Winery and wine to enjoy on the water or at home
Joe Anderson and Mary Dewane of Benovia Winery generously supported the event with several purchases and were the evening's TOP bidders. Thanks to them for their support of education and the community.
For those hungry for celebrity chef and winemaker sightings, Sonoma Wine Country Weekend is the place to be.
The weekend kicks off on Friday night with Sonoma Starlight at Coppola Winery in Healdsburg before a full day of wine tasting on Saturday at MacMurray Ranch in Healdsburg.
Various wine-maker lunches, dinners, bbq's and auction preview events are also available to attendees on Friday and Saturday to truly showcase the region. On Sunday, the culmination of all the hard work, with the Sonoma Harvest Auction itself and the powerful fundraising engine that it has become.
Many memorable moments ensued at the Auction.
Some of the standouts for me:
Dan Kosta, of Kosta Browne Winery and Honorary Chairman of this years auction, started off the Fund The Future lot with a BANG and donated $250,000 on behalf of the winery team in Sebastopol, which also included the friends and longtime supporters of the winery. Dan pointed out that literacy rates locally are low in some areas and how although his own children were lucky enough to have the skills needed to read at a young age, not all of our community's children are provided the same opportunities.
Joe Anderson and Mary Dewane of Benovia Winery (2015 auction honorary chairs), the Gallo Family in honor of late Margrit Mondavi, and also Jackson Banke Family of Jackson Family Wines also DONATED $250,00 to the Fund The Future EACH to match the Kosta Browne pledge. That is one million dollars with only 4 pledges to begin!
READERS ARE LEADERS!!!
Transcendence Theatre Company brought out school aged children from the Boys & Girls Club Sonoma onto the stage as the kids enjoyed high-fives with Congressman Mike Thompson and President of Sonoma County Winegrowers, Karissa Kruse, as they walked out into the crowd. To announce the Fund The Future Lot, this brought emotions to a high point as kids smiled shyly at attendees and at the kind faces of the team from Transcendence serenading them with song to put them at ease. Then $2.7 million dollars was RAISED!
Did I mention the fabulous wine bottles that were opened during the auction… not to mention the wonderful winemakers and growers who make all of it happen?!?
THANK A FARMER. They are ALL quite memorable. Sonoma County wine… is the BEST kind.
The Fabulous Culinary Delights …oh MY! Mark and Terri Stark, Honorary Culinary Chairs and Restaurateurs, were on hand and 'hands on' for all three days of Wine Country Weekend. One could find them dashing from here to there, prepping foods, smiling and shaking hands and working their tails off to create a memorable experience for attendees palates and to provide guests with an up close and personal connection with the chefs who are inspired to create such fabulous dishes. Not to mention –
These two UNDERSTAND wine and can make a mean wine and food pairing! When visiting one of their local restaurants, one is sure to find themselves addicted ( I know I am a huge fan and have been since their beginnings ) It is always a pleasure to chat with them, they are terrific people too. Look them up when in Sonoma County.
Back to the Auction itself…
Guests stood and clapped, Confetti burst into the air and bottles were popped as auction items reached their final bids. The wine, the food, the people, the whole event itself, did not disappoint.
Since its inception, Sonoma Wine Country Weekend has raised over $20 million for charities that benefit students, children, farm workers and people in need in Sonoma County communities.
Although this year, similar to other wine auctions held in 2016 in Napa and Naples, the Sonoma Wine Auction didn't seem to gain as much momentum with locals with no serious bidding frenzies as it had in previous years.
The total auction funds raised previously had jumped up significantly each and every year, which it did not do in 2016 for Sonoma.  
In 2016 Auction Napa Valley raised $14.3 million and Naples Wine Festival raised $11.1 million in comparison.
It can be intimidating for organizers of the event to meet expectations, especially when the same people have been in charge year after year.
Sometimes, the timing is right for a breath of fresh air, a new spin and marketing initiatives to be started with all of the winery and chef participants in mind.
With Jean Arnold Sessions, President of the Sonoma County Vintners, stepping in for 2016 as Co-Executive Director of Sonoma Wine Country Weekend, the buzz is out that people are excited to see the fresh new ideas as well as the incorporation of new faces, wineries and locations into the mix next year for 2017.
Jean is well loved and respected among local wine community members.
In 2017, the word on the street is that many of the party sites will be moved to a new location. One of my favorite things about the Sonoma County Vinters Organization and this Annual Event…is that they continue to represent ALL of the growers and wineries across the entire County of Sonoma, which is vast.
An event of this magnitude should provide the perfect platform to showcase different areas and locations each year for attendees to learn about the diversity of our grape growing region. It will be terrific to focus a bit more on the small batch producers too (in Sonoma County, they number in the many).
Kudos to Jean for starting the ball rolling and making sure to represent the vintners and growers of Sonoma County Wine… as a whole, large and small.
New date for Sonoma Wine Country Weekend is slated for Sept. 17, 2017 which would be terrific for wineries and local businesses alike who find that Sonoma County is already overwhelmed with visitors and events during the busy Labor Day Weekend.
It will be nice to have a date all to itself for Sonoma Wine Country Weekend and the Harvest Auction to truly shine…and the children to benefit from it all.
I am excited to see the changes and record breaking funds raised in 2017!
My glass is raised in anticipation…
Cheers!!